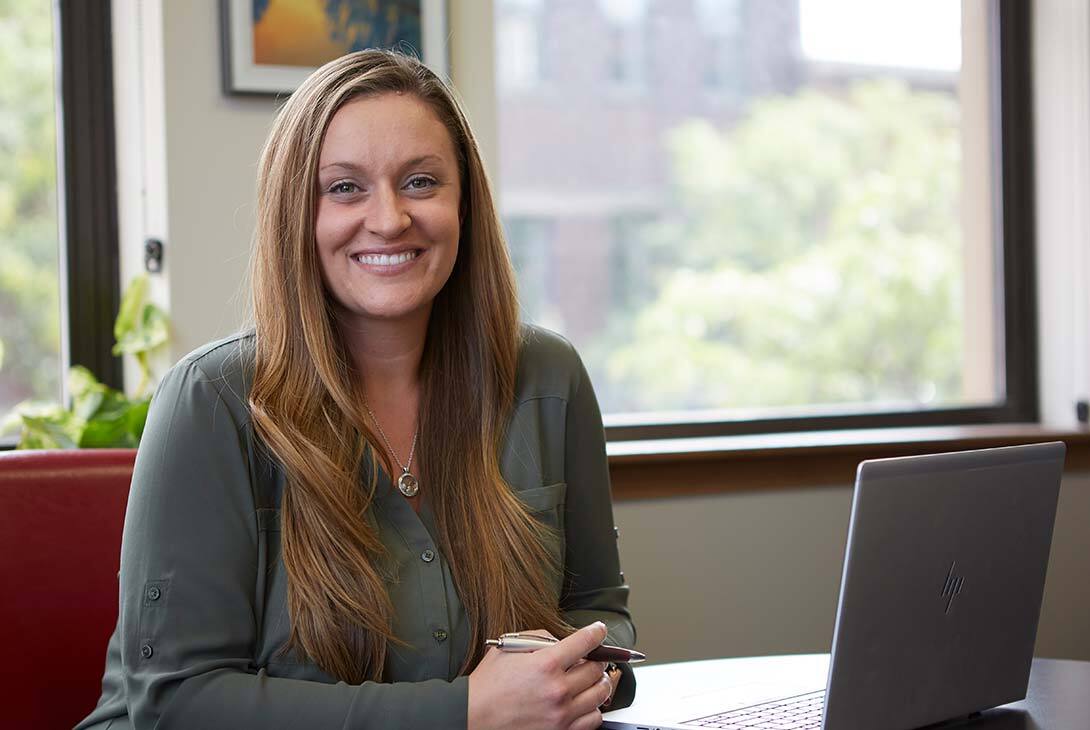 "When you come to a fork in the road, take it."
— Yogi Berra
Areas of Expertise
Client relations, project management, writing, editing, public relations, analytics
Education
B.S. in Advertising and Public Relations as well as Health Communications from Grand Valley State University
Experience
With LKF Marketing since 2019, In marketing since 2011
Description of Duties
Kristin is a glass-half-full kind of person. Blessed with an appreciation of follow-thru and a love for preparation, she brings an optimistic enthusiasm to her work and is always excited to learn more about the businesses in our community. This attitude is best seen in her desire to be an extension of each client's work family and become ingrained in the business that they do.

An organizer with a self-admitted obsession for lists and planning, Kristin's personality is a great fit for her role here at LKF. Her day-to-day duties include working alongside Lisa Moore and helping the LKF team in general.
Fun Facts
A resident of Vicksburg, Kristin enjoys a variety of hobbies when she's not at work. As if chasing after a fearless, base-jumping toddler wasn't enough activity, she has become a reluctant participant in yoga and relishes any chance to visit the many parks that populate southwest Michigan with her husband.
When her busy schedule allows, Kristin loves reading mystery novels as well as watching baseball, college football, and sometimes Bravo reality shows.